Case report: partial visual recovery after GS030 optogenetic treatment!
The May issue of Nature Medicine contains the case of a blind retinitis pigmentosa (RP) patient who recovered some of his ability to see after being treated with GS030.
Click on the video below to see him perform visual tasks that he had not been able to do before GS030 treatment.
LUMEVOQ® , GENE THERAPY FOR THE TREATMENT OF LEBER HEREDITARY OPTIC NEUROPATHY (LHON)
LUMEVOQ® (GS010) targets Leber Hereditary Optic Neuropathy (LHON) by leveraging a mitochondrial targeting sequence (MTS) proprietary technology platform, arising from research conducted at the Institut de la Vision in Paris, which, when associated with the gene of interest, allows the platform to specifically address defects inside the mitochondria using an AAV vector (Adeno-Associated Virus).
GenSight Biologics' lead product candidate, LUMEVOQ® (GS010; lenadogene nolparvovec), has been submitted for marketing approval in Europe for the treatment of Leber Hereditary Optic Neuropathy (LHON), a rare mitochondrial disease affecting primarily teens and young adults that leads to irreversible blindness.
Learn more about LUMEVOQ®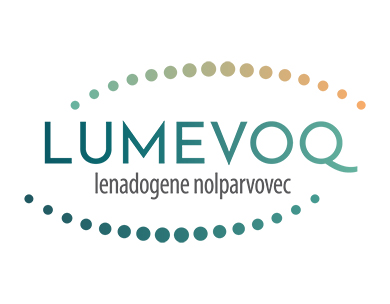 Our products and pipeline